Secure an edge over your competitors – a guided edge.
A Digital Marketing Consultant You Can Rely On
Marketing & Creative • YouTube Growth Services • Project Management
My name is Damian Niebler, and I'm a professional digital marketing specialist, YouTube certified channel manager, and creative entrepreneur. I excel in business development, video editing, project management, web development, YouTube growth and optimization, marketing funnel optimization, and search engine optimization (SEO).
I have a passion for helping others achieve their dreams and business goals. I have over 10 years' experience in digital marketing for small businesses. I provide businesses with creative services and business development and have helped hundreds of clients broaden their reach and increase their sales. If you're a small business owner, entrepreneur or agency looking for additional help and in need of a digital marketing consultant or freelancer, let's connect and see how we can work together.
Why You Need a Digital Marketing Consultant
I have Expertise: Digital marketing is a complex field that doesn't just involves a wide range of tactics, but a wide range of technologies and platforms needed to implement those digital marketing solutions. As a digital marketing consultant, I have provided digital marketing services for years and have the expertise to help businesses develop and implement successful marketing plans.
I have Time: Just thinking about your business is time-consuming. Successfully unning a business is even more time-consuming. Many times, marketing gets thrown to the side, and all the focus is put on operations. As a digital marketing expert, I help clients implement online marketing strategies by taking on some of the workload, freeing up time, and lowering stress.
I have Objectivity: It always helpful to have an objective third party assess a business's digital marketing strategy efforts and provide recommendations for improvement. A digital marketer like myself can provide this perspective and have an abundance of experience to provide the best and most impactful solutions.
Your online presence needs a strategy that will effectively promote your products or services. Through SEO, social media marketing, email marketing, advertising, and content marketing you'll reach a wider audience, generate more leads and sales, and expand your business.
Your online presence needs engaging content that achieves your business goals. I specialize in YouTube marketing and am a certified YouTube channel manager. An effective YouTube growth strategy, however, also incorporates Facebook, Instagram, Pinterest, TikTok, Pinterest and LinkedIn.
Your projects need a creative touch to captivate the target audience. With extensive experience in video editing, graphic design, copywriting, layout design, and audio editing, I help clients stand out from their competition with strong branding and compelling messaging in all marketing collateral.
Your projects need organization and thorough planning. Running a business is time consuming, and you need someone who can help with creating a project plan, overseeing execution, and managing the project's resources to ensure that the project meets expectations.
Your business needs a website for maximum reach and success. I help clients create and maintain their website. No matter if you're using WordPress, Wix, Squarespace, Editor X, Hubspot, or Kajabi, you deserve a website that is attractive, easy to use, responsive, and effective at achieving your goals.
Your business needs alignment in all areas, from sales, to marketing, to operations. This involves understanding what your target audience needs, and what resources you have, to provide solutions. I help clients with creating funnels, customer journey optimization, and product development.
Among the top freelancers on UpWork in Video Production, Project Management, YouTube Marketing & SEO
Real Results from Real People
Damian is an amazing video editor and producer, but his skills go way beyond that. He has been a huge asset to our marketing team.
Excellent work with YouTube, website SEO and landing pages. Thorough and timely. Very knowledgeable and informative. I will hire again when needed.
Damian was the BEST freelancer I ever found. He knows a ton about YouTube, completed my project and communicated with me along the way. I couldn't be happier and highly recommend Damian's services!
Damian is a very creative designer and video editor. Even more importantly, he delivers promptly, is efficient, conscientious, and a great team member. He can manage a team and get the job done liaising with everyone involved while making sure the client is updated in the meantime. We are proud to have him in our digital marketing agency.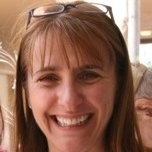 I can't speak highly enough about Damian. He truly knows YouTube and he successfully managed a team of 6 people, meeting deadlines and working efficiently and diligently. I highly recommend him. He is one of the best contractors and digital marketing consultants (and I've worked with plenty over the years).
Damian provides quality editing. He accepts guidance and feedback and asks questions when needed to ensure I'm happy with the work. Communication has been great, which is extremely important when dealing with YouTube and deadlines. Working with Damian is a wonderful experience!
Damian has worn many hats during this contract, from video editor to SEO trainer, to online marketing and YouTube consultant–and he's worn them all superbly! He consistently got back to me quickly and addressed my questions clearly and thoughtfully. I recommend working with Damian!
Damian really understands YouTube, how to grow on the platform and thinks analytically about channel growth. He's also a very knowledgeable digital marketing consultant. Had a strategy call with him and was a great experience
Great freelancer, who knows his subject inside and out. Really helped me get my bearings with regards to YouTube growth and SEO. Would highly recommend for any form of marketing, be it YouTube, video marketing, SEO, e-mail marketing, social media, etc.
And hundreds of other happy customers that chose me as their go-to digital marketing consultant. Ready to level up your business?
Every successful YouTube channel
has an engaging channel trailer that converts!